Mutiple days = Discounts
Day 1 X
Day 2 X
Day 3 -50%
Day 4 X
Day 5 -83%
100% Secure

Up to 3 luggages / locker
Address :

29, Rue de l'Exposition 75007 Paris

Open :

 08:00 - 22:00

Metro :

École Militaire, Tour-Maubourg, Alma-Marceau

Close by :

Eiffel Tower, École Militaire, Champs de Mars, Les Invalides, Musée du quai Branly - Jacques Chirac, Bateaux Parisiens and Bateaux Mouches, Rodin Museum, Musée d'Orsay, UNESCO, Russian Orthodox Cultural Center, Trocadéro, Palais de Tokyo

Streets around :

quai Branly, quai d'Orsay, rue Saint-Dominique, avenue de la Motte-Picquet, avenue Bosquet, rue Cler, rue de Grenelle

Metro lines :

6

8

9

10

Bus lines :

28

42

69

80

82

86

92

RER lines :

C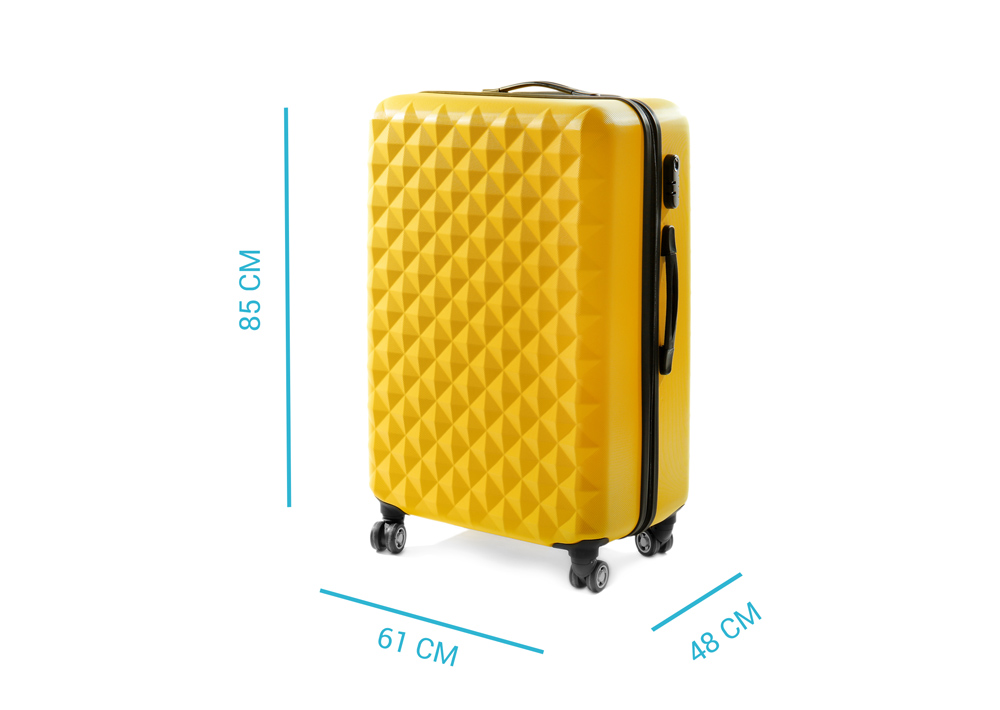 W 48 cm x H 61 cm x D 85 cm are the dimensions of a rented locker. Please make sure that your baggage (s) will fit in this locker. Otherwise, we invite you to rent additional lockers for your other luggage. Depending on the size of your luggage, you can store up to 3 suitcases in 1 locker.
Overview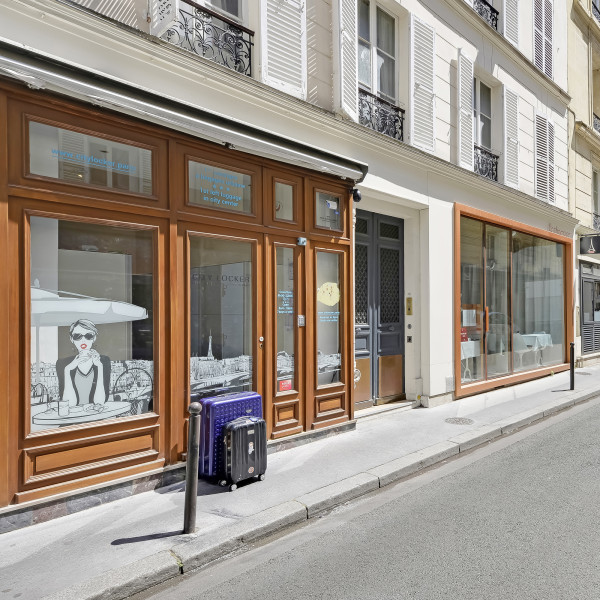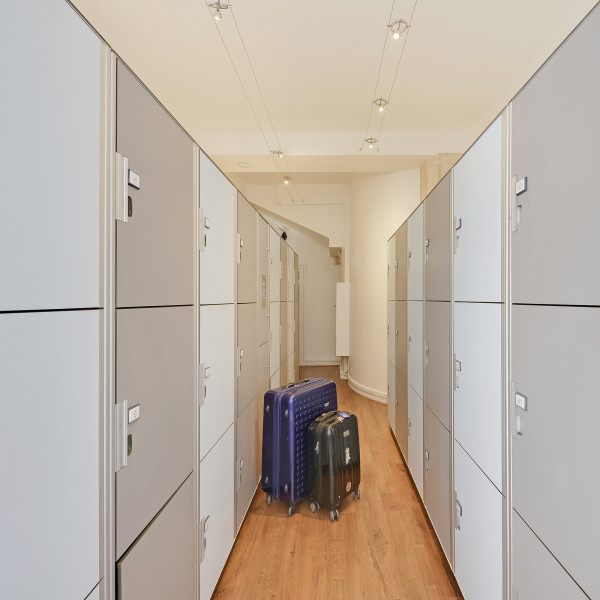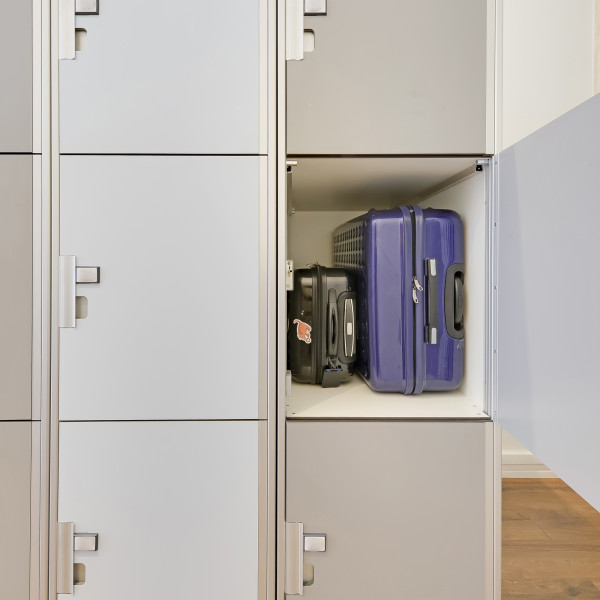 Eiffel Tower locker
Located less than 10 minutes walk from the Eiffel Tower (or Tour Eiffel) , our Tour Eiffel lockers allows you to leave your belongings in one of the 45 lockers available at your disposal.
You can access your luggage locker in full autonomy, as many times as you wish, from 8 am to 10 pm, throughout the duration of your rental. You are free to move around, you can drop off or collect your belongings at any time. You are fully autonomous in booking and managing your locker.
The luggage lockers in our locker for the Eiffel Tower allow you to store your backpacks, suitcases and other personal effects. Indeed, it is strongly recommended to climb without a bag on the Tour Eiffel (or Eiffel Tower), for practical and safety reasons. We remind you, that luggage is not allowed to visit the Eiffel Tower.
Book a locker
Thanks to our online reservation solution, you are guaranteed to be able to store your bags or luggage in our lockers, with ease.
Our luggage lockers are secure, a personal daily code for each locker, separate from the one at the front door and 24 hour video surveillance.
Your luggage is safe
Each piece of luggage left in our lockers is covered by our insurance, in the event of material damage, breakage, destruction and theft.
Our luggage lockers, as well as the shop, are cleaned and disinfected frequently.
The shop of our luggage lockers is equipped with video surveillance cameras, which monitor your personal effects 24 hours a day, 7 days a week.
If you have any questions, a hotline is there to answer you from 8 am to 10 pm, all week, weekends included.
F.A.Q.
Are the lockers cleaned regularly?
Our lockers, as well as the premises are cleaned and disinfected several times a week by our maintenance staff.
What are you opening hours?
We are open from 8 AM to 10 PM 7 days a week.
How can I book my locker?
Is there any delay to respect for booking?
You can book online 24/24 - 7/7. You must book as soon as possible to be sure to get a locker.
Is my booking a 24 hours booking?
No, your booking is valid from 8:00 am to 10:00pm.
What are the prices ?
The price is €12.00/day/locker for 1 day rent (8am – 10pm).
(€15.00 / day on weekends and holidays)
For reservations of several days the prices are decreasing. Some days benefit from promotions, going down to 2 €/day.
What is the size of the locker?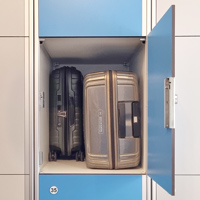 The size is:
Feet: 1.57 x 2 x 2.79
Inches : 18 x 24 x 33.46
Centimers : 48 x 61 x 85
This size is suitable for most suitcases. Be sure to check the size of your luggage before booking. There will be no refund.
Is there a maximum weight?
Maximum weight 30 kgs (66 pounds)/locker.
Can I get a refund for my reservation if I have COVID-19?
We remind you that the fact of having contracted COVID (or any other disease) does not constitute a reason for reimbursement, in accordance with our General Conditions of Sale.
Can I get a refund for my reservation or postpone my reservation to a later date?
As indicated in the General Conditions of Sale and in accordance with the provisions of Article L. 221-28-12° of the Consumer Code, reservations are neither exchangeable nor refundable. Only a closure at the initiative of CITY-LOCKER, caused by a technical incident or a case of force majeure, can give rise to a refund or postponement.
Are my luggage covered by an insurance?
They are by an insurance that covers certain incidents occurring to Luggage (material damage to the Luggage and its contents, breakage, loss/destruction, theft) that may arise during storage, to the exclusion of all other incidents and according to our general terms and conditions of sales.
When do I receive my code to enter city-locker and to open my locker?
The codes are sent to you by email and text message (SMS) when your booking is confirmed.
The access codes are changed daily as well as the codes to open the locker to ensure the maximum safety and prevent your locker is used by someone else.
When can I collect my luggage?
You can enter as many times as you want during the day of your booking. No need to pay again.
I have lost my code; what can I do?
We will resend them to you upon request by email to contact@citylocker.paris.
Please give us the following information : Your name, Reservation date and cell/mobile number
How many days I can book?
Yon can book for a maximum of 14 days. For more please contact us.
I have not received my code by mail, what can I do?
I'd like to extend my booking, what can I do?
verified reviews(65)
Marta R. published the 23/05/2022 following an order made on 19/05/2022
city locker in the eiffel tower was easy to locate, very clean and very safe.
Jingyuan F. published the 19/05/2022 following an order made on 14/05/2022
good. it would be better if there is a note "push the door " on the door.
Alin C. published the 18/05/2022 following an order made on 09/05/2022
Very usefull. Follow use instructions carefull and will not be hard to access (qr cod at location). Big deposit boxes .
ESTHER N. published the 18/05/2022 following an order made on 14/04/2022
The front door was broken.
Christina P. published the 17/05/2022 following an order made on 12/05/2022
Received the email with locker codes very quickly, and getting into the building was very easy and secure. I enjoyed the flexibility of the full day access, so I could stop by to pick something up out of my bag as needed.